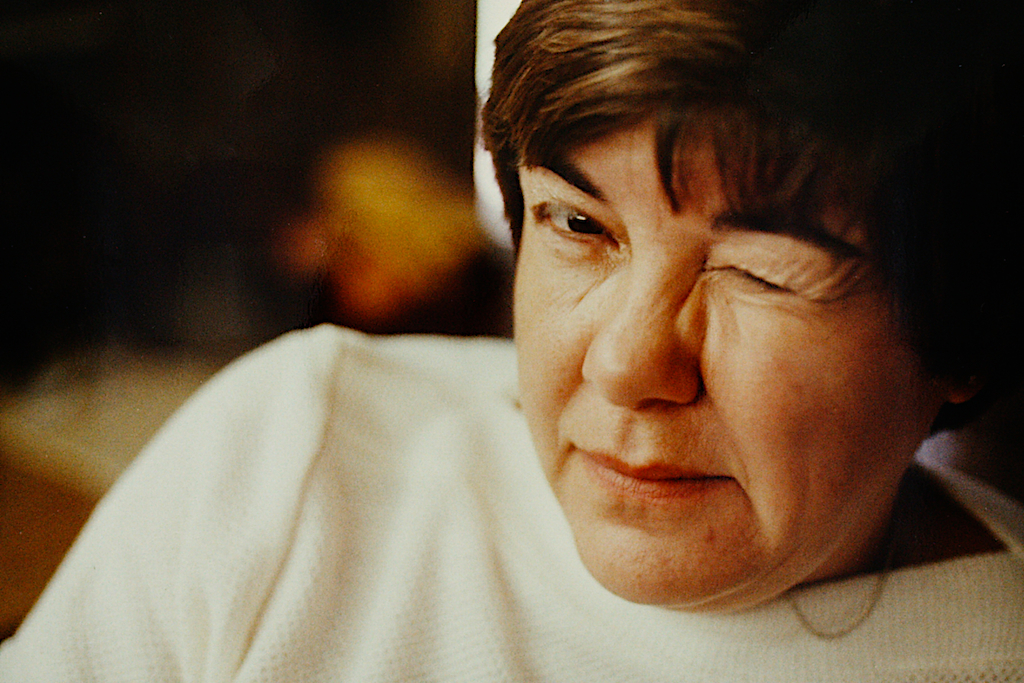 In order to begin this story I must go back in time 50 years to the day I was born, August 9th, 1963. My mother and father lived in a small town outside of Buenos Aires in Argentina called Merlo. They lived in a relatively small house. I guess in Argentina in those days it was fairly common for someone from that town to be born in their home with the assistance of a midwife. I was no exception. I've been told stories that my mother was so large during her last months of pregnancy with me that people thought she may had been carrying twins.
My Mom went into labor that day and the midwife was called or brought to the house (in those days my parents didn't have a phone). My aunt Angela was to be with my Mother for support so she also arrived at the house as well. When the midwife examined my mother she asked my Dad to go get the town doctor as she thought that my mother may have complications with the birth. So my Dad went off on his bicycle to get him while my mother remained in labor.
Well I didn't wait for the town doctor to arrive, I decided to come out. I was born 14 pounds natural birth and my poor mother obviously needed tending. When the midwife took me out of the womb she handed me to my aunt Angela. The midwife then proceeded to tend to my mother. Meanwhile my aunt was welcoming me into this world. She bathed me, clothed me and prepared me to see my parents.
My Dad eventually returned with the doctor and saw me for the first time. I'm sure at that point the attention was all focused on my mother though, who was pale with loss of blood and not conscience. Blood transfusions were necessary from my Dad to keep her alive. She finally recovered a few days later to see me and her family. But it wasn't without a scare. I'm sure my aunt helped tend to me while my mother recovered.
My birthday became a moment in time that would eventually foster the relationship I've had with my aunt since. I can only imagine the meaning of that day to her, but I assume it was special. She was 24 years old then and she had just begun her life with my uncle Benedicto (Benny). Less than a year later they immigrated to New York and my parents and I followed soon after.  As I grew up both Angela and Benny played active roles in my life. I've always admired their relationship and the life they led. Role models to all of my cousins and I. They eventually moved out of New York in the early seventies and settled in Miami. We all kept in touch and frequently saw them during holidays or vacations. My family and I made several trips to visits to see them through my adolescent years.  My first trip to visit them without my parents in Miami was in 1980, I was 17. I went with two of my best friends from high school at the time. Three teenagers visiting the sunshine state on our own.  I remember that Angela would drive us to all the tourist attractions  each day and let us just hand out. Eventually she would pick us back up and take us home for a great dinner. They treated us like adults and we loved to be around them. Between her and uncle Benny, they took great care of us and offered awesome hospitality. I clearly remember my friends telling me how cool my aunt and uncle were, which of course always makes you feel good.  Through the years that followed, I visited Florida many times and always had a special connection and love for my Aunt and Uncle. They were indeed dear to me and continue to be.  My aunt was always soft-spoken, tender and full of joy. I don't ever remember my aunt being mad.
Last year my Aunt Angelita was diagnosed with stage 4 Lymphoma. Aunt Angela would then begin a long struggle with cancer that she fought valiantly.  She remained positive through her treatments and  tried to battle it with all her will. In mid July 2013 the cancer had spread and she eventually passed away on August 5th, 2013. She was 74 years old.
I was traveling on business that morning and had just arrived in Toronto when my Dad left me a voicemail that my aunt had died.  I was devastated and struck with sadness that I had lost a person in my life that meant so much to me.. Later my Dad informed me that the funeral would be held on August 9th. Without hesitation I booked my flight to Miami.  I believe that everything happens for a reason and this is no exception.
My 50th Birthday now has a significance that will live with me forever. There is something very profound in being welcomed into this world by my aunt and then 50 years later to the day here I am saying goodbye to her as she leaves this world. Celebrating my birthday and celebrating my aunts life. My uncle Benny calls it  "Synchronicity". I believe that it is entirely possible to have a connection to someone that transcends understanding. My aunt and I somehow have that connection. I can imagine on the day I die that she may be the first person to welcome me into that next world all over again.  As I write this I weep in sadness for the loss of my aunt but I take solace in knowing that she is no longer suffering and is finally at peace. I look forward to seeing her again one day.
Tia Angelita,
Thank you for being a wonderful person and for being there for me during moments in my life that mattered. Thank you for teaching me to love and respect. Thank you for being a role model to me that eventually helped me to become the person I am today. I will always cherish the moments we spent together in this world. I pray that you are now healthy, strong and smiling again and at peace with God.
I will always love you.
Hugo