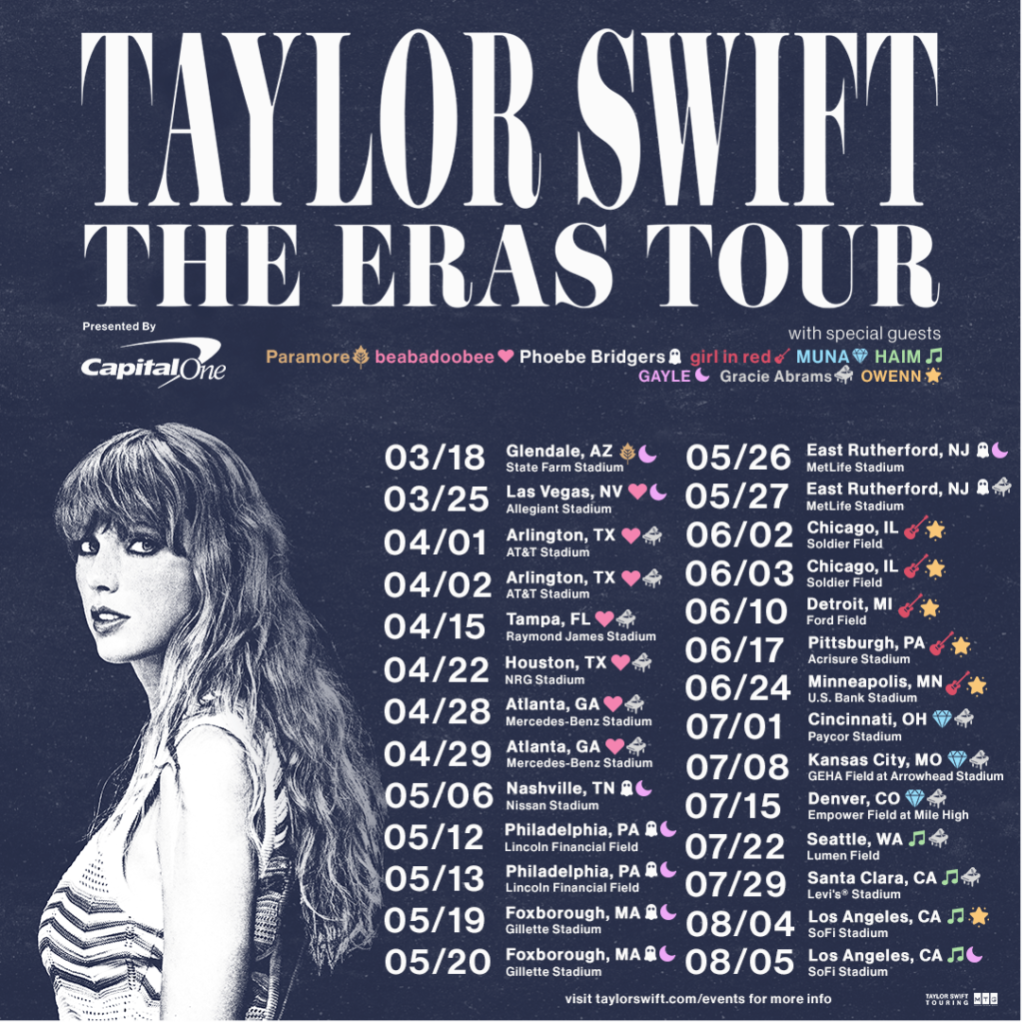 As a 59-year-old father, I never thought I'd be attending a Taylor Swift concert, let alone enjoying it just as much as my 16-year-old daughter. But here we are, both huge "Swifties" excitedly anticipating her upcoming concert at MetLife Stadium, May 27th.
It's amazing how music can bring generations together. When I was a teenager, my parents didn't understand my love for rock music. But now, I find myself connecting with my daughter over music that we both love. We sing along to Taylor Swift's hits in the car, dance to her songs at home, and watch her music videos together. It's a special bond that we share.
My daughter's love for Taylor Swift started when she was just a little girl. I remember her dancing and singing along to "Style" in the car, and it's been a love affair ever since. She's grown up with Taylor's music and has connected with the lyrics in a way that only teenagers can. I'm so proud of her for finding something that she's passionate about, and it's amazing to see her excitement for the upcoming concert.
As for me, I was a bit of a latecomer to the Taylor Swift fandom. I'll admit, I didn't really "get" her music at first although I knew I liked it. But as I listened more, I found myself drawn in by the catchy melodies and relatable lyrics. Now, I can proudly say that I'm a "Swiftie" too. And my daughter thinks it's pretty cool that her dad loves Taylor Swift just as much as she does.
We are both feeling a bit nostalgic about the fact that this will be the second time we see her live. The first time we saw her was during her "reputation tour," and it was an unforgettable experience for both of us.
The excitement we felt during the first concert was something we will never forget. The atmosphere was electric, and the energy in the arena was palpable. It was incredible to see my daughter's eyes light up as her favorite artist took the stage, and I couldn't help but feel like the coolest dad in the world for sharing that moment with her.
In addition to Taylor Swift, my daughter and I have attended several other concerts together. Most recently, we saw Post Malone, who has quickly become one of our favorite artists. Seeing Post Malone live was an entirely different experience from seeing Taylor Swift. The crowd was different, and the energy was wild, but we both loved every minute of it.
Our shared love of music extends beyond just one or two artists. We have attended concerts by U2 and other classic rock bands that are popular with my generation, as well as newer bands and artists that appeal to younger generations. It's been incredible to see how music can cross generations in both directions, bringing people together through shared experiences and emotions.
As a father, it's important to me to share these experiences with my daughter. Not only does it create a special bond between us, but it also helps me understand her better and appreciate her taste in music. It's easy for older generations to dismiss the music of younger generations as frivolous or lacking in substance, but attending concerts together has shown me that this couldn't be further from the truth.
In conclusion, attending concerts together has become a cherished tradition for my daughter and me. We are counting down the days until we see Taylor Swift live again this week, and we know that it will be another unforgettable experience that we will cherish for years to come. Whether it's Taylor Swift, Post Malone, or any other artist, music truly has the power to bring people together and bridge the gap between generations.